Decorated Egg Competition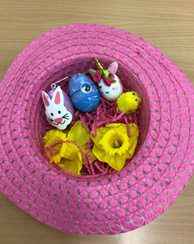 A huge 'THANK YOU' to everyone who entered the decorated egg competition this year. The entries were all of a very high standard with some very creative ideas and skills demonstrated. I hope you all had lots of fun getting your creations together. Well done to you all.
Congratulations to the winners and runners-up. Prizes and certificates will be sent home today.
2021 Decorated Egg Competition Winners